Crowdfunding, the practice of funding a project by raising contributions from a large number of supporters via online platforms, is a very common method to raise money for creative projects.
This method first became popular in arts and music – with the first instance of crowdfunding taking place in 1997, when fans raised online over $60,000 and backed an entire US tour for the British rock group Marillion.
Today, there are many well-established platforms to crowdfund projects. The extremely popular service Kickstarter has received more than $1.9 billion in pledges from 9.4 million backers, to fund over 257,000 creative projects since its inception in 2009  – these include books, films, music, video games, technology etc.
Another alternative is Indiegogo. Founded in 2008, this was one of the first crowdfunding platforms. It allows people to seek funds for a project or business. Over 15m people from all around the world visit the site on a monthly basis.
But what about crowdfunding services that specialise specifically in book publishing? What are the options for amateur and professional authors who are looking to fund their book project?
Here's an overview of the most promising online platforms currently out there:
Inkshares 
Inkshares edits, designs, prints, distributes, and markets books – all functions associated with traditional publishers. However, the decision to publish is only made when a book successfully matches a predetermined number of reader pre-orders.
The two year-old startup allows users to follow books and authors on its platform. In turn, authors can use this data to send their supporters updates on future projects.
Further expanding on this concept, Inkshares is using its data to help other member authors find potential readers (and backers), either by looking at influential followers of similar books, or by exploring the new 'Top Readers' function on the homepage.
Inkshares' stand-out feature is that it maximises the participation of existing users, who have already shown a preference for using the site.
Unbound
UK crowdfunding platform Unbound operates in a similar way to Kickstarter and Indiegogo: by raising funds from interested readers being offered rewards – such as special editions, exclusive information or having a character named after themselves – in exchange for their support, while Unbound takes care of publishing the book.
Authors pitch their ideas, as Unbound allows users to check these out and pledge to support – before the writing process has even started. Once the target number of pledges is met, the author can go ahead and start writing. There are several levels of support, each with different rewards according to the funds pledged. Once the book is written, designed, edited and printed, users receive it either as an ebook or a limited edition hardback or paperback.
Publishizer
US service Publishizer is another crowdfunding option for authors. Its system is based on the concept of proposals. To submit a book project, a user merely needs to submit the title and a short description of the work, along with a biography.
Once the Publishizer team approves the project, a user can start receiving pre-orders which are confirmed once the funding goal is reached. The website team send out helpful regular email updates and a full list of resources and best practices is also on offer.
The service offers a rather concise way to present a book proposal online. Users can add images and videos to increase awareness. The result is a well-illustrated page with pre-order buttons.
Publishizer wishes to create a platform that publishers might use to find new books, a sort of pool to scout for new talent. However, until the company starts convincing real publishers to start looking at the site, it remains a challenge to create much traction.
Pentian
Unlike other platforms, Spanish crowdfunding publisher Pentian offers royalties to reward supporters. To better include backers in the publishing process beyond just the initial investment, the backers share royalties with the author, which helps encourage promotion beyond the initial investment. For pledges ranging from $10 to $50 for example, a contributor may get a signed copy or a percentage of sales in proportion to their donated amount.
Another unique feature is a cap placed on the amount of money that can be raised. On Kickstarter campaigns this can exceed the target amount, while Pentian closes donations and begins production of the book when the amount of money needed for publication is raised.
Like Inkshares, Pentian also provides services from editorial to distribution and publicity for their authors and acts as publisher in addition to platform for raising funds.
Last year, Pentian expanded their operations beyond Europe and into North America, promoting the service to writers in multiple languages.  Currently, they have 1600 titles registered on the platform, with an average of 180 books a month being registered.  Support for the projects tend to come from the author's home country plus some funding from Pentian's network in Spain.
PubLaunch
A brand-new service – spawned from the ashes of Pubslush whose acquisition by Colborne Communications fell through – PubLaunch will connect the various people involved in creating a book through one single process, solving a long-standing problem in the self-publishing industry.
PubLaunch uses a step-by-step process to guide writers through each publication stage (from early drafts to finished product). The new undertaking will kick off in spring 2016 and will connect trusted industry professionals with writers while providing the crowdfunding services they need to get their projects published.
While the features and interface of these crowdfunding platforms are generally quite intuitive, using the big two incumbents – Kickstarter and Indiegogo – tends to be more effective in simple fundraising. Kickstarter and Indiegogo allow for organic traffic thanks to the wide range of products they offer, while book-specific sites tend to preach only to a converted book loving audience. These publisher-focused sites offer more in the way of support and services, but tend to rely on the author's own network or those of the bookish variety, there is very little opportunity for crossover funding.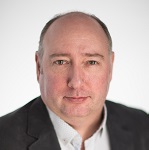 About David Montgomery
In September, 2015, David assumed the role of Ingenta's CEO. He was previously Chief Technology Officer, where he was responsible for driving all aspects of the company's IT strategy, including its vision, innovation and roadmap. In addition to defining the technical architecture and development of the company's core products, David continues to manage their testing, rollout, and on-going support, working in close collaboration with the company's customers to ensure that product strategy and development is aligned and with client requirements. Prior to Ingenta, David was Managing Director of Software Operations at Inspired Thinking Group (ITG), a Tech Track 100 company, where he was responsible for overseeing software hosting, application management, software development and customer services. Prior to that, he held various senior positions, including Chief Innovation Officer, at software company Atex, 10 years as Director of Technology at 5 Fifteen and spent 9 years as Director of Technology at Anite plc (previously Autofile).