Ingenta's Jane Tappuni speaks at the Sharjah International Book Fair.

The Sharjah International Book Fair Digital Panel was a lively event, with talks from Emma House (Publishers' Association), who introduced the panel with an opening discussion on "Why Go Digital?". This was followed by a very thorough overview of the UK digital market from Stephanie Duncan (Bloomsbury), with a fantastic opener of the growing market below:

US Trade Wholesale Electronic Book Sales
Q2 2010 = $88.7 Million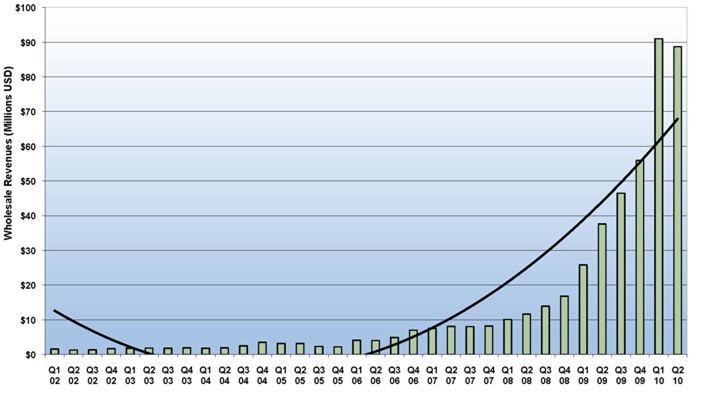 We then heard from Mohammed Awf (MD, Kotobarabia), who runs an Arabic "Amazon" online bookstore. He explained that the market for buying books online in nascent but it is growing.

Representing Ingenta on the panel, I made it clear that we should keep in mind that the huge shifts happening in our market are being driven by technology, and that, although publishers often find systems dry and boring, they are vital to the future survival of their businesses.

Conceptually, we urged the Arabic publishers present to make technology work for them by: 



Creating systems that are integrated and that can speak to each other


Creating visibility across your publishing process


Organising you metadata to aid discoverability


Managing your workflow so that all formats are considered from the beginning


Making technology the backbone of your publishing enterprise


The possibilities of what publishing might become are endless, so make sure that you choose systems that can cope with the future.
Interestingly for Middle Eastern publishers, the digital revolution when it comes to them (and very much unlike our markets) will solve a problem: physical supply chain is weak in the Middle East and digital will leapfrog supply chain issues, allowing them to reach their audience via digital. Middle Eastern consumers might not have tablets, iPads or Kindles, but they do have mobile phones and laptops, and we believe that local publishers have a huge opportunity to create a digital publishing upsurge in their markets.
Stephanie Duncan summarised the challenges and opportunities ahead, quoting Darwin:
"It is not the strongest of the species that survive, nor the most intelligent, but rather the one most responsive to change"
 -
Charles Darwin

Click here to listen to Jane Tappuni talking about the opportunities for digital publishing on You Tube