In April, I attended the Allen Press Seminar on Emerging Trends in Scholarly Publishing in Washington, D.C. After going to the last two, I have found this small meeting to be an interesting mix of new ideas to consider.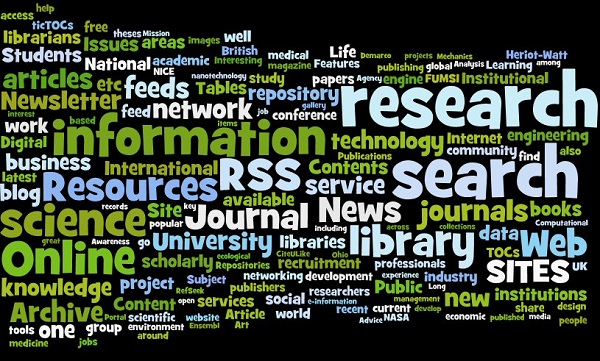 This year's list of topics included peer review, disintermediation of libraries and publishers, semantic tagging, patron driven acquisition, pay walls and the latest from the big 3 (Google, Amazon, and Apple), and APP development. The seminar presentations (powerpoints and videos) can be found here: http://allenpress.com/resources/archive

The opening session took on the question of whether the current peer review system for scholarly journals was relying too heavily on too few people and the problem of how long it takes to get a decision to an author.  Two presenters talked about the desirability of an open peer review system where submitted manuscripts are posted on the journal's website and researchers are allowed to review and comment.  Jeremy Fox described a possible system of "PubCreds" designed to incentivize researchers to volunteer high quality reviews in order to receive academic credits of various types. The third speaker described a practical experiment currently being used for the journal Semantic Web – Interoperability, Useability, Applicability, published by IOS Press. Editor-in-Chief Pascal Hitzler from Wright State University described the system they are using which includes:



All submitted manuscripts are made public as they are received.


Reviews are then solicited as usual, with requests to reviewers to allow the reviewed text to be posted along with their names, though reviewers can opt out of identifying themselves.


Others may also offer reviews online of the submitted manuscripts, but all unsolicited reviews must be signed.


Comments made on any of the reviews must be signed. (Authors often comment as well.)


After an 8 week period, reviews are hidden from the web and the decision is posted.


Rejected papers are taken down after a period of time.


Using this mix of methods, it is taking approximately 65 days to complete review of articles and make a decision.


Emilie Delquie, Vice President at Publishers Communication Group, which is the marketing services division of Ingenta, described developments in the library world around Patron Driven Acquisition (PDA). Some libraries have been testing this alternative system of collection development for ebooks, which allows the library to make available a large number of titles (fitting a certain profile the librarian has developed with the vendor) to their patrons. After a defined  number of accesses of a particular title, a purchase of the book is triggered, and the library then "owns" the ebook. There are advantages and disadvantages to both libraries and publishers, but PDA could offer publishers expanded visibility and purchases for specialized academic titles. Librarians, on the other hand, fear losing control of purchasing but could also then demonstrate to their universities that they are clearly meeting the content demands of their patrons.
Finally, the Archetypes session had two excellent presentations – one from Gurvinder Batra at KiwiTech, and the other from Stephen Welch at the journal CHEST. Mr. Batra gave fascinating examples of the wide range of Apps developed for a variety of different scholarly publications. Some journal Apps are totally geared to the journal's look and feel and some are not at all. The latter type can be organized in a more graphic than linear fashion, depending on what is appropriate for the content and the desires of the publishers. Stephen Welch followed him with a presentation about CHEST's development of mobile Apps for its members. He urged publishers to develop a mobile strategy and include surveying individual readers to find out what devices they use the most. He suggests first offering a free App with some content, so individuals can try it before they are required to purchase the App. Finally, don't forget to market the App! Publishers may have to help teach their readers how to use the App for a particular title. The payoff to this kind of development can be very fast take-up and substantial new distribution for the content.
The full listing of speakers and presentations from the seminar is below:
Emerging Trends in Scholarly Publishing™ Seminar
Form Follows Function: Letting Users Design the New Architecture

April 14, 2011
Perspectives: Rethinking the Structure of Peer Review
Nikolaus Kriegeskorte |
Download Presentation
 |
View Video
Jeremy Fox |
Download Presentation
 |
View Video
Pascal Hitzler |
Download Presentation
 |
View Video
Minimalism: Disintermediation of Libraries and Publishers
Joseph J. Esposito |
Download Presentation
 |
View Video
Contextual Design: The Dynamic Possibilities of Semantic Enrichment
Pam Harley |
Download Presentation
 |
View Video
Achieving Balance: Building Revenue Models for the Future
Emilie Delquié |
Download Presentation
 |
View Video
James Wonder |
Download Presentation
 |
View Video
Archetypes: A Practical Look at Apps and eBooks in Scholarly Publishing
Gurvinder Batra |
Download Presentation
 |
View Video
Stephen J. Welch |
Download Presentation
 |
View Video