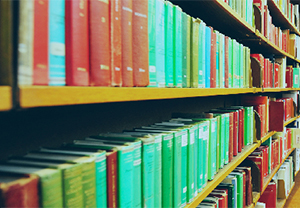 The Charleston Conference this year was bigger than ever, with over 1600 delegates packed into the venerable nineteenth-century Francis Marion Hotel in the town centre. As an unrivalled informal networking event backed by a plethora of expert-led open sessions and a vendor showcase, Charleston is a key point of the industry year.

The 200-plus presentations during the week highlighted the issues that are currently trending for both librarians and publishers. Many sessions were over-subscribed, and despite the daunting size of some of the venue rooms seating was at a premium. At popular thematic sessions such as Driving Discovery (led by Scott Bernier of EBSCO) and Digital Rights Management (Adam Chesler, Business Expert/Momentum Press) there was standing room only for the latecomers.

The conference focus, as ever, was on acquisitions and collection development. eBooks were a hot topic, and approximately 15% of all sessions were directly related to eBook issues. These ranged from building an eBook-priority library to how the take-up of digital content varies according to discipline. Publishers are increasingly keen on expanding their eBook offer, and are happy to offer such content on multiple platforms in order to maximise sales opportunities. As one publisher pointed out when discussing placing eBook titles on the ingentaconnect platform, no academic press would place their print material in just one bookstore; ingentaconnect, aggregating both journals and books, is an attractive option for publishers as much as end users. Another major opportunity for publishers in eBook distribution lies in the ability, if they choose to do so, to sell by chapter, akin to a pay-per-view model for journals. This model brings clear benefits for librarians as well, in that it allows them to offer their patrons additional flexibility in terms of content selection. Related to eBook provision is the growing interest in digital textbooks, a theme that was the focus of several sessions, most notably Libraries Leading the Way on the Textbook Problem – the problem in question being the increased cost of academic textbooks in their traditional hard-copy form. Price may be more of a problem for end users, but both publishers and institutions are exploring the options for moving away from traditional content formats for expensive, weighty course materials.

Of course, once you move away from the logistical problems inherent in traditional content delivery formats then the library itself is no longer confined by its physical or geographical boundaries, and one emerging theme – both for institutions and publishers - was globalisation. For a long time universities have sought to augment their income by attracting students from overseas, but inevitably that limits intake to those who have the wherewithal to travel and live abroad for their first or postgraduate degree. If the student cannot come to the university, the answer is to take the university to the student, either virtually or literally.

The session, Journals without Borders: The Next Emerging Academic Markets picked up on this fast-moving trend. Hosted by PCG's Melisanne Scheld and with a panel that consisted of Ingenta's Product Manager Toby Plewak, plus Teddy Gray from Duke University and Vida Damijonaitis from the AMA, the session highlighted the challenges and opportunities posed by internationalisation, backed by a wealth of supporting user data from ingentaconnect which demonstrated the extent to which English-language academic publishing is popular in developing markets such as China and India. Publishers too – particularly those in the US – are eager to sell to customers in these expanding markets, but are unsure about issues such as pricing and customer preferences. Some countries employ a tender process for bulk adoptions of published materials, which calls for an awareness of cultural differences in negotiating and payment terms. Not having people on the ground, publishers tend to work with local agents or intermediaries, in which choosing the agent who will provide the highest service commitment is of the utmost importance. Once again, eBooks are an attractive proposition for publishers wishing to sell entire collections or individual copies abroad, without necessarily being over-concerned about shipping and fulfilment, price negotiation, import restrictions or local tax rates.

With digital content delivery of books and journals mainstream for libraries and end users, truly exciting new global possibilities are opening up for both institutions and academic publishing companies as the physical limitations of distribution drop away.

Byron Russell is Head of ingentaconnect at Ingenta.