Are you one of life's hoarders? Do you hang onto obscure items, just in case they're useful in the future? If so, you may relate to the concept of semantic squirreling - a phrase borrowed from Su White (Southampton University), who presented on the benefits of linked data for the higher education sector at the ALPSP "Ready for Web 3.0?" seminar I recently chaired.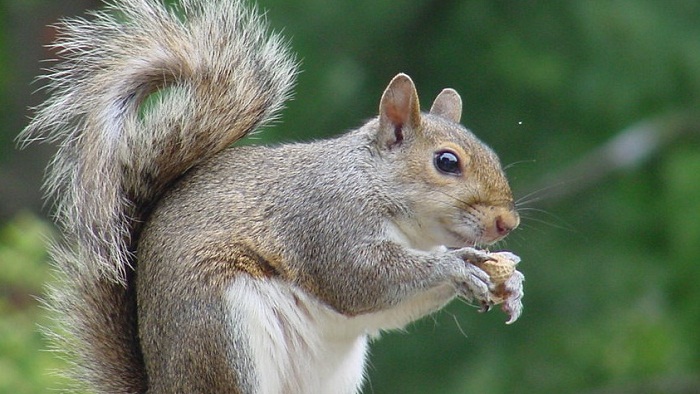 The idea is that, as good semantic squirrels, we should be tagging
everything
as part of our standard workflow and squirreling it away for future use. It's so much easier to do it now than to add it retrospectively, and you never know what you may need in the future!
Serious semantic squirrels would take the concept a step further and make the data available in RDF; allowing for automatic connections to be made with other related, linked datasets, thus building up a more useful semantic web of data around a specific topic, which draws information from a range of different locations.
Why bother? By following best practice for tagging  (RDF if we're talking about the semantic web), it makes it much easier for researchers to integrate, compare and manipulate data from disparate sources, eases the issue of information overload by offering new ways of discovering and exploring relevant content, encourages and supports cross-discipline research with the provision of additional contextual information, and makes much better use of the internet as a medium to do something radically different to what can be achieved with print.
Biochemical Journal
,
Breathing Space
and
Project Prospect
are all examples of what can be achieved in the scholarly space.
Tagging data in RDF is already happening in scientific academia (and is well established in certain communities, such as the biosciences). It has also been mandated for government data and is beginning to gain traction within scholarly content, not to mention the likes of BBC, New York Times, Wikipedia and Flickr. With growing pressure to respond to the needs of the research community, now is the ideal time for publishers to embrace the opportunities of the semantic web and make the most of the internet as a medium for the delivery of scholarly content. There are, of course, questions to consider when we start thinking about open linked data in the context of research, integrating third party data alongside peer-reviewed material, and the impact on workflow (business model, copyright and the practicalities of achieving the vision spring to mind). However, publishers are extremely well placed to meet the research community's needs within a curated, trusted and industry-standard environment.
By taking a balanced, best practice approach to the immediate challenges, there's fertile ground for publishers to adapt and evolve with this new wave of the internet.
Certainly, based on the discussion over coffee at the "Ready for Web 3.0?" seminar, there was definitely a shift away from "if" publishers need to worry about the semantic web to "when" and "how do we go about it".
Update:
Ingenta will be attending two semantic web events in New York & London in September, organised by
Mediabistro
.   They both promise to provide a great overview of the applications of   the semantic web for businesses such as publishers, and we've included   more information below. Hope to see you there.
Semantic Web Media Summit
The Semantic Web is here and revolutionizing the media industry! Join us   at Semantic Web Media Summit, September 14 in New York City and learn   how the Semantic Web is changing media production, consumption, and   monetization. The event gathers semantic technology and media experts   including Mike Dunn (Hearst Interactive Media), Rachel Lovinger   (Razorfish), Evan Sandhaus (The New York Times Company), and Mike Petit   (OpenAmplify) who will share how the Semantic Web works and what it is   doing to transform the media business.
Semantic Tech & Business Conference
Semantic Web Technologies are being used today and creating new   opportunities to revamp and build your business. Don't miss your chance   to get ahead of the competition! The Semantic Tech and Business   Conference will be held in London on 26-27 September 2011 and will take a   look into how companies are successfully integrating semantic   technologies and linked open data into their business plans. With two   tracks over two days, business and technology experts will explain the   inner workings of the Semantic Web and how you can take advantage of it   in your enterprise and web-based systems.