By now it's not a well-kept secret in the world of scholarly publishing that online communities are an effective tool in establishing direct engagement with readers; but how can publishers be sure that they're actually managing engaging online platforms?

Earlier this year at the Society for Scholarly Publishing annual meeting in Boston, a panel called "Building Vertical Communities and Connecting with End Users" brought together two academic publishers to discuss individual community-building efforts in an online space. This discussion shed some light onto the importance of building direct engagement with readers while also sustaining new business opportunities, and how to grow these channels into highly evolved implementations across a number of platforms.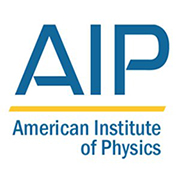 Staff at Physics Today, the flagship publication of the American Institute of Physics, a non-profit organization, focused on building social engagement by venturing outside of the traditional print, email and website-based methods of communication. Their initial approach to establishing an online presence began with spanning the gamut of social media platforms, starting with Facebook. The Physics Today account had somewhat humble beginnings, comparatively speaking, with a follower base of 3,000 that has since grown to over 1.6 million (up 200,000 since the initial presentation).

What could be the cause of such substantial growth for a magazine and demographic that is so seemingly niche? According to Paul Guinnessy, Physics Today's Strategy Manager, there are two areas of importance that greatly impact engagement with any online community: time and technology. It's never easy to vie for the invaluable attention spans of internet-users, so it's crucial that publishers make it as easy as possible for users to quickly find content and identify brands.

Guinnessy also noted that while there is a degree of overlap between users on a number of Physics Today's online communities, there also seems to be a much higher percentage of users who remain loyal to only one channel – a telling finding that is largely dependent on age. For the magazine, "The average print reader is older than the average website visitor, who is turn is older than the email subscribers, who are older than the Facebook friends." In the end, it's ultimately all about providing high quality content while also automating the process, posting articles that are of interest to the audience that aren't necessarily self-promotional, and most importantly, being willing and able to adapt, terminate projects and experiment along the way.

The Institution of Engineering and Technology (IET), a world-renowned multidisciplinary professional engineering institution, also shared a bit of their strategy behind developing their successful online professional networking platform, MyCommunity. Daniel Smith, Head of Academic Publishing at the IET, described their process by starting with what was seen as their biggest challenge: how to reach individuals who are mobile, global and multidisciplinary.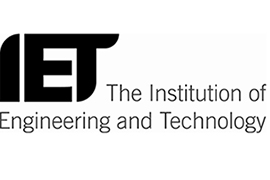 This venture into the world of online communities was initially intended to act simply as an accessory to the main IET site; however it quickly gained momentum and grew into something much more dynamic. Many engineers and researchers, members and non-members use MyCommunity to promote events, collaborate on research and to share topical content.

Today MyCommunity has registered 24,000 users since its launch in 2012 and receives about 7,000 posts a month. Smith also points to a few key factors which led to their success, with one key notion that all publishers could stand to benefit from; watch for trends in behavior first, take on studies that are feasible, and then act on it. In other words, understand your audience's needs and then offer them a solution, not the other way around. Smith said it best, "…a platform is only as useful as its users are engaged."

Whether your online community centers around physics, engineering or any other discipline, it's simply not enough to have a stagnant Facebook page or an even more dormant Twitter account – the key to building award-winning vertical communities is multi-faceted and evolves over time. With these crucial lines of communication now influencing everything from marketing costs, to the way products are launched, to the manner in which publishers pursue new business opportunities, it's clear that the power of online communities is not to be underestimated or overlooked.