This week, on 9th February, George Lossius, CEO of Ingenta was invited to speak at Oxford University Press, to the Society of Young Publishers. To a packed hall, George Lossius spoke on the future of eBooks and what customers want from them. Considering current trends – including iPads and the growing demand for interactivity – George offered advice into what publishers can do to remain competitive in an increasingly technological world. A summary of his talk is given below.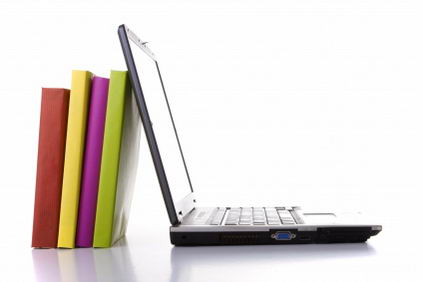 The key factors for publishers in the digital era:
> In general, digital is on the up, and paper is on the decline.
> Publishers do not have to re-invent themselves, but they do have to change emphasis.
> Technology, and Information Technology advances, really matters if a publisher wants to be successful as things change. This is not just about hardware/devices.
> The end-consumer may not yet be King but their importance is increasing exponentially.
> All devices matter – mobile, eReaders, tablets, desktop computers – all are owned in their millions, and in billions for most.

Technological advances mean that business creativity is needed to maximise the exciting new opportunities and meet the growing demands of consumers. Increased intervention and influence from big players like Google, Apple and Microsoft also demonstrates the need for increased business creativity from publishers, if they are to successfully compete in this new environment.

What can publishers do to meet the challenges of the digital revolution?:

> Optimize Metadata to Enhance Digital Discovery
Metadata management has been viewed as a peripheral chore by some publishers, with minimal information being provided to the supply chain – it is much more important than this. Proper metadata optimization will greatly increase discoverability of your products and improve the customer experience. 

'For most publishers to be able to fully exploit the commercial opportunity presented by good metadata management, it is essential that they adopt new, flexible practices and systems to allow the implementation of new data models and business processes.'
At the Crossroads – Ingenta

> Be Creative in Product Development to Capitalize on Information Commerce
Update systems to allow both the transaction and the product to be delivered electronically.

This is not just an opportunity to sell new digital content, it allows for existing content to be repurposed and enriched, for complete books to be deconstructed into components and sold in fragments and new bundles.  

Product development should incorporate print, digital and online, and could also involve customized products, directed towards individual consumers.

> Enrich the content by embracing the Semantic Web'[Semantic Web is] Data on the web defined and linked in a way that it can be used by machines not just for display purposes, but for automation, integration and reuse of data across various applications.' - Sir Tim Berners-LeeEmbrace Semantic Web to allow your content to be discovered, used, and reused in a way that will benefit your customers and business.

Click here to watch the video of George's presentation.