On Tuesday 22nd February, Ingenta's Mark Carden spoke at the ASA Conference in London.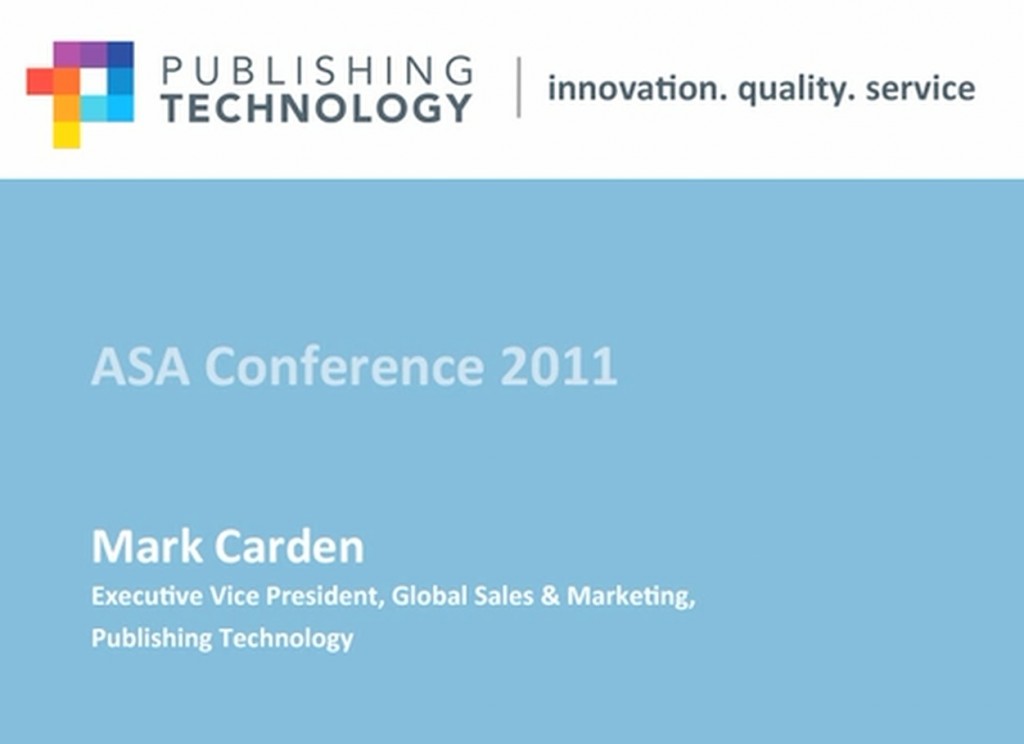 His presentation explored the nature of the intermediaries – organisations (including subscription agents) and technologies – that are positioned between authors and readers, and the roles that these intermediaries carry out.  He deconstructed these roles (e.g. broker, consolidator, representative and many more) and drew attention to the potentially increasing or diminishing importance of each role in the supply chain (or the demand chain), with special reference to the electronic world.  The presentation contained messages of both doom and hope for intermediaries, as the threats and opportunities of the impending e-only world continue to unfold themselves.

Watch the video of the presentation here.