Do paywalls provide a lifeline for media outlets struggling to generate revenue from their content?
When print media outlets and publishers first adapted their content to the digital landscape, they had no sense of how their readers would interact with the content or that they would abandon the paid print product for a free digital one. As readership fell and so did advertising revenue, media outlets struggled to survive.
One of the remedies for declining advertising revenues and circulation that many publishers have considered is the introduction of paywalls. This may seem like an obvious fix for flagging profits, however, once digital content has been made available for free — and with other free alternatives in abundance — it then becomes very difficult to convert consumers back to a "for pay" model.
The key to success in applying a pay gate is to focus on the type, quality, and authority of the content being offered. Ideally, we're talking about content that is either in short supply, or that comes from organizations with significant brand appeal or a high degree of authority. Applying a paywall model in this case makes a lot of sense.
Subscriptions, ads and brand strength
The UK tabloid newspaper The Sun dropped its paywall last November in a bid to catch up with its competitors, such as the MailOnline. Conversely, also in the UK, the authoritative broadsheet newspaper The Times, which shares the same owners as The Sun, has left its paywall untouched and the Financial Times has managed to accumulate close to 300,000 paying digital subscribers hungry for its celebrated content.
In the US, The New York Times bundles their online subscription in with their print subscription for no additional cost or a weighted digital-only subscription fee.
On the whole, paywalls come from the fundamental necessity publishers have to generate the revenues necessary to create new, researched, thoughtful content. Giving content away for free in order to generate a large readership that can be used to encourage increased advertising revenue is often effective in the short run, but rarely makes up for the loss in revenue for a pure subscription-based model. Popular and increasing use ad-block technology simply compounds the issue.
In addition, attaching advertising to premium content can be tricky. In contrast to generic ads, such as the ones displayed on Google, premium content subscribers tend not to be tolerant towards irrelevant messages. There are therefore limitations to what is feasible from an advertising point of view here, which ultimately leads to the inability to offset the revenue gap in this way.
Such challenges have led publishers to experiment in many different ways on how to generate income. Production and overhead costs for publishers haven't gone down considerably, despite the digital revolution, but creating paywalls puts some of the perceived value back into the content they produce. Oftentimes, that value comes down to charging users a significant sum for access, although what significant means can vary greatly from one publication to the next.
Creating good User Experience
Paywalls and subscription models have become popular for publishers and accepted by the user due to the frictionless relationship they create with online visitors. Most offer hassle-free solutions to 'make life easy' for the consumer, such as users only have to provide credit card details once at set-up or registration and not on a repeat basis as one would with one-off purchases of articles or books.
Perhaps another reason why subscription services are generally so successful is because the auto-renewal style of subscription they often adhere to enables easy, uninterrupted user experience. Publishers considering paywall business models need to take consumption without friction into account and this has to be at the top of the list when identifying the right platform to choose.
A key issue for published content and premium in particular is the question of whether someone will be allowed to access content they've already purchased in the future — a bit like going back to a magazine issue that you own long after it was first published. Will there be a point beyond which a user won't have access? And under which terms do we license access to that archive content?
Finding the right model
Finding the right business model and paywall require a significant amount of experimentation. Publishers need a flexible platform with the ability to experiment baked into it. They need a platform that is designed specifically for this purpose, not as an afterthought.
Publishers need to have the ability to try out a lot of different ways of working, perhaps trying a few things and failing fast, but then trying something new until they discover what works for them. There won't be a blueprint that works for everyone since content and readerships vary so greatly.
Geography also needs to be taken into consideration. Reader attitudes, pricing and legal frameworks vary from country to county. For example, non-solicited auto-renewal is illegal in some locations yet elsewhere it's a perfectly acceptable way to do business. Publishers need a platform that can accommodate all of these geographical differences and more.
One thing we do know is that paywalls are here to stay, but we don't know yet what they'll look like in the future. In order for publishers to survive in this uncertain environment they will need to invest in flexible platforms that provide a low cost of ownership and have the ability to allow experimentation and innovation without needing to implement a new platform every time a new business model is required.
About Randy

As Chief Revenue Officer, Randy is responsible for aligning and cultivating all revenue-related functions throughout the organization in order to ensure that all streams and the commercial teams accountable for them are working in parallel. In his capacity at CRO, Randy also manages the company's Partners program, which enables Ingenta and its products further penetration of its existing markets and extend its reach into new ones.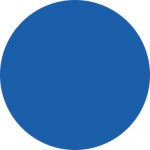 Make your content work for you: hosting, paywall, and gating solutions
Ingenta CMS platform is a custom hosting solution that supports and delivers all the information you publish. It's designed to showcase and connect all of your content, regardless of format or type.
Ingenta E-commerce is a single solution that manages business models, access entitlement and cross-selling of products on multiple platforms.  It can maximize your existing content by creating new revenue opportunities at the touch of a button.