Today at BML's annual Books & Consumers Conference in London, Jane Tappuni presented the findings of new research into the development and future of Publishing, commissioned by Ingenta.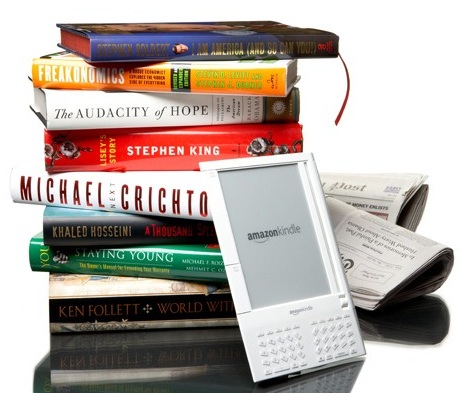 The study shows that UK trade publishers predict 2012 will be revenue tipping point for e-books. A third of UK trade publishers surveyed predict that over 10% of their total book revenue will come from e-books by 2012.

Click here to watch Jane Tappuni talking about the research results.

This research project, conducted by BML, surveyed hand-picked senior executives at top publishers to be representative of the industry in the UK. It showed that one in four UK academic publishers were already seeing 10% of their total book revenue coming from e-books in 2011, with double that predicting this would be the case in 2012.

This research into e-publishing follows on from a research project in 2001, also conducted on behalf of Ingenta (then VISTA), and so provides a useful comparison on the pace of change in publishing and sets markers against which further trend analysis can be undertaken. 

Jane Tappuni says, "If 2010 has been acknowledged as the year the e-book finally became a mass market reality, then it seems that 2012 will be the year e-books start making a significant impact on UK trade publishers incomes. This is exciting as publishers have been investing huge amounts in digital publishing. I think we'll increasingly see a divide between publishers who have embraced digital products and those that haven't. These figures show that everyone needs to sit up and take notice to ensure that publishing houses are at the forefront of digital innovation."

The research also showed that 66% of all publishers surveyed thought e-books were not displacing sales in other formats, but could actually lead to an expansion of the overall market, up from 44% ten years ago.

Other key findings of the report were:

Publishers are optimistic about retaining their place in a digital world, with only 14% thinking e-books will take book publishing out of the control of conventional publishers.  This was, however, an increase on 10 years ago when nobody felt that the role of publishers was threatened by the move to digital.

81% think that the majority of new books they publish will be available in both e and p format by 2016.

Backlists have been digitised faster than the original predictions 10 years ago, with 53% stating that over 10% of their backlists are already available as e-books and the pace set to accelerate very quickly with 71% saying that over half of their backlists would be available as e-books by 2016.

In the original survey, nearly half (46%) of publishers predicted that over 10% of their revenue would come from e-books by 2006; in fact, in 2011 only 10% say that this is the case.

The availability of more book titles is the best way to promote growth of e-books, according to over two-thirds of respondents.

50% think enhanced content will help boost e-book market in next five years.

Jo Henry, of BML, says, "This research suggests that publishers 10 years ago were over-optimistic about the pace of change in some areas, whereas in others, growth has been almost as fast as predicted. But the benefit of the industry having planned for the digital market for such a long time will surely stand us in good stead now that the changes many have long-predicted are upon us."

BML conducted this major research project on the state of e-publishing, on behalf of Ingenta, the largest provider of software and services to the publishing industry.

The 2011 research project (Publishing 2001: attitudes to technological change) involved interviews with a select group of senior publishers from a number of trade, academic/professional, schools and journal publishers, both in the UK and the US. The UK publishers who were involved in the 2001 research project were invited to contribute to the survey this time round, as well as some new individuals, to take the place of those publishers from the original survey who are no longer operating.

The results will also provide valuable context for BML's comprehensive research study Understanding the Digital Consumer now taking place.

Click here to watch Jane Tappuni talking about the research results.