On 4 February, the European University Association (EUA) – a representative organisation of more than 800 universities in 47 European countries – published its 'Roadmap on Open Access to Research Publications'. The term 'roadmap' implies a motion towards something, but where exactly is Open Access going, and which stakeholders stand to benefit the most?
There is currently a hefty political push towards OA at both national and EU levels, and the current Dutch EU Council Presidency has identified OA as one of its priority areas. The premise is that there is a seismic shift towards an open and networked way of publishing research with real political weight behind it. Gold or Green Open Access to scientific peer-reviewed publications is a key part of this phenomenon, facilitated by rapid developments in creating and publishing scholarly – and particularly scientific – content. Sharing, discovering and disseminating such content remains a major issue of course, with much valuable OA research confusingly hidden in multiplicities of hard-to-find silos.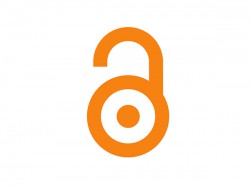 The EU has had an Open Access policy (Horizon 2020) since 2013. Back in autumn last year European Commissioner Carlos Moedas stated unequivocally that "much effort needs to be done by the main publishers to adjust their business models to the realities of the 21st century".
What is this implying? Carlos Moedas' view seems to be that scholarly publishers, still largely funded in the old-fashioned way of producing jealously-guarded IP at a cost and selling it at a profit, will have to find new ways of doing things or face slow starvation.
Universities, on the other hand, are funded by different means. With a few notable exceptions (think OUP ELT's sizeable contribution to Oxford's coffers), they are not in any way reliant on publishing revenues. Universities are funded, in part, by attracting researchers and undergraduates, which means polishing up their prestige and focussing efforts on brand recognition. From this point of view, for a university to have its own press, and funding the Article processing charges (APCs) for highly-cited publications, can almost be seen as a kind of marketing exercise rather than corporate survival. The logical step – given that the investment is relatively small and much IT support is available in-house – is for leading universities to cut out the go-between, and become their own OA publishers. There are new opportunities here, and fledgling alliances to be created. I think we can expect to see many new initiatives along the lines of the exclusive-open UCL Press.
The EUA claims to be "committed to working towards a system that seeks to achieve a balance of realistic costs and benefits shared between all stakeholders, including commercial publishers". At the moment, the prestige balance still lies with the big scholarly publishers, but in the long term the gap will, I believe, narrow and vanish. In their Priority Action plan that concludes the EUA white paper, an action point is "discussing with publishers economically realistic and viable conceptions of the OA future". Not an OA future. The OA future. With commercial publishers increasingly having to manage their expectations – and their staff costs – it may be that long-term winners in the scholarly publishing game will be a new generation of OA university presses.

About Byron Russell
As Head of ingentaconnect, Byron provides overall leadership and management of the commercial activities for our publisher-facing CMS product, ingentaconnect, spanning 280+ publisher clients and over 25,000 registered libraries. As a senior manager within the Group Sales and Marketing Division, Byron is responsible for the business development of the ingentaconnect service and for managing its Account Management and Client Support teams in the US and UK. Byron has an extensive background in publishing management, primarily in the education space, and was actively engaged in the business development of Macmillan's class-leading English Campus and Discover China programmes and CUP's English360 LMS prior to joining Ingenta.