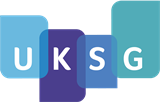 Ingenta and PCG (Publishers Communication Group) are going to be sponsors at the ALPSP UKSG One-Day Conference which takes place in London, UK on 13th November 2019.
This year's One-Day Conference/Seminar is a partnership between UKSG and ALPSP, two organizations uniquely placed to understand and address the scholarly communications' community's needs and concerns in this rapidly evolving ecosystem. The event promises strategic insight, practical takeaways and robust discussion among research funders, academics, librarians and publishers. The one day conference complements the annual conferences by providing a more intimate opportunity for strategic discussion among members of the knowledge community on a hot topic of wide interest. Each year's programme is carefully planned to create a rounded view of a topic, with speakers hand-picked to ensure articulate presentation of a range of viewpoints. Visit the One-Day Conference webpage to see the proposed program.
Our solutions

The event will provide an excellent opportunity to discuss your software / platform solution requirements with Ingenta, or sales, marketing or research support services provided by PCG.
Ingenta's Kevin will be able to discuss with you the issues you are and trying to resolve, guide you on publishing best practice and demonstrate our technology capabilities from the broad range of configurable products we offer.
If your organisation wants to find ways to manage intellectual property, handle rights and royalties, manage the creation of new product types or effectively control order fulfilment, we can help. Likewise, if you are looking for a publishing platform to help get your content discovered and delivered online, we can also discuss options available to you. Ingenta produce other products to help you manage and monetise content and have products for book publishers, journal publishers' institutions, presses, libraries and other types of media organisation. With world leading global solutions, be sure to speak to us so that that we can help with unlocking your tomorrow.
PCG's Louise will be able to discuss their support services and provide examples of how they have helped organisations in different countries with sales representation, marketing or research for example.
Get in contact with us
If you want to discuss any software / platform requirements you may wish to get in contact with Kevin prior to the event. Alternatively if you are interested in how PCG can support your sales, marketing or research efforts, please contact Louise from PCG.
Please click on the links below to discover more about our individual products: