Detroit, USA. 11, 12, 13 June 2019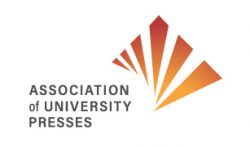 Nick Weir-Williams from Ingenta will be attending the AUPresses 2019 Annual Meeting which takes place in Detroit, USA on 11th to 13th June. One of the themes of the meeting is about making digital content more accessible. The program also seeks to highlight ways that publishers can collaborate—department-to-department, press-to-press, with libraries, with campus partners, with community stakeholders. Ingenta platform technology is highly proficient at achieving this. Collaboration can generate new markets, new technological innovations, new and more efficient ways of doing business and serving our constituencies.
Ingenta provide a range of publishing platforms that help deliver online content, including the recently launched Ingenta Connect Unity. Ingenta also produce the Ingenta Commercial suite and the separate modules, which help publishers manage their whole publishing process from ideation through contract management to order fulfilment and cash collection. Such systems help streamline work and enable different departments to work coherently. Nick will also be able to discuss other products like Ingenta Aperture which gives trusted parties access to the information locked inside your systems and recently the launched Ingenta Link, which gives easy access control to content at a granular level that is spread across publishers' various content silos.
To find out more about the event, please visit AUPresses 2019 Annual Meeting webpage. If you are looking for a new solution, please get in touch with him.
Learn more about some of these products: