Ingenta's Nick Weir-Williams will be attending The 7th annual Digital Entertainment World (DEW). The event takes place on 6 – 7 February 2020 in the Marina Del Rey Marriott, Los Angeles, USA.
There is a massive shift underway in the media landscape as consumers are empowered by new technologies, platforms and devices that are enabling them to access media and entertainment content – video, games, music, comics and books – on their own terms – whenever and however they want.
This event provides a first-class platform for leading intellectual property rights holders from video, music, games and publishing to access the entire digital value-chain of technology and service providers, digital distributors and device manufacturers, to build the partnerships necessary to create and monetize digital content across all significant platforms. Digital Entertainment World attracts a group of digital minded executives and professionals, focused on monetizing digital content, from all levels. For more information please visit the DEW website.
Our solutions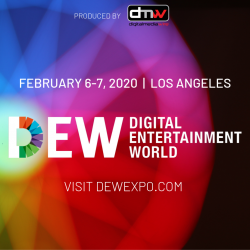 Nick Weir-Williams is an intellectual property expert. He will be able to discuss Ingenta's solutions for managing IP, contracts, rights, royalties, permissions, copyright compliance and he is well positioned to provide helpful tips for content and media management. Nick will be able to introduce you to product agnostic management solutions like the Ingenta Commercial suite and the separate modules, through which businesses can improve certain challenging aspects of publishing. He can also talk about Ingenta ConChord a browser based product which is specifically targeted at the music industry.
It would be great to see you there.
Get in contact with us
If you want to discuss any software / platform requirements, please get in contact with Nick prior to the event. 
Please click on the links below to discover more about our individual products: