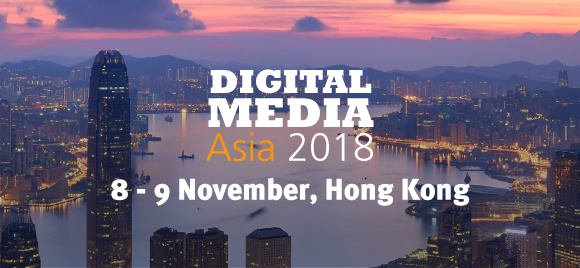 Digital Media Asia 2018 is Asia's largest digital media conference addressing Digital Revenue, Technology & Innovation. The event will take place in Tsim Sha Tsui, Hong Kong on 7th Nov to 9th November 2018. Ingenta have been invited as guest partners with ATC, who are the producers of Truly – a fakenews validation tool, which Ingenta sells.
The three-day event will comprise conference, masterclasses, a technology and services expo and the 9th Asian Digital Media Awards, providing valuable case studies, best practices and key takeaways for editorial and strategic decision-making. There will be a several speakers covering a range of topics ideal for those who work or intend to work in the digital space.
Benefits to attending Digital Media Asia
Help you get up-to-date in the industry's latest media trends.

Enable you to appreciate the latest and most successful digital monetization strategies.

Allow you to listen to some of the world's best speakers in Asia.

Provide a concise, carefully-tailored, rich and relevant programme.

Provide an excellent opportunity to network and meet both Ingenta and ATC.

Enable you to discuss technology needs with Ingenta and ATC.
Manish Popat from Ingenta will be at the event and will be able to discuss some of the products we sell including:
Ingenta Advertising - a browser-based multimedia advertising platform.
Ingenta Editorial - an all in one editorial, digital asset management and cross channel publishing platform.
Ingenta Audience - helps optimise advert placement through audience profiling.
Truly - helps validate fake news.
If you want to arrange a meeting please contact: