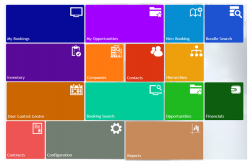 Join us to learn about new features and look for the Spring 2019 Update of Ingenta Advertising / AdDEPOT.  We will cover some of the technical updates behind the scenes, demo the new Look and Feel of the screens and show you how we can integrate to PowerBI for Dashboards, DFP for digital bookings and GetAccept for electronic document handling.  The Spring 2019 update will be rolled out to all customers in early March. 
This Webinar is open to all existing customers – should you wish to learn more, or would like a more in-dept discussion, please contact your account manager
Presenter: Ingenta Team

Starts at 15.00 GMT / 16.00 CET / 10.00 EST
PLEASE NOTE THAT THIS WEBINAR REQUIRES TOKEN ACCESS. THIS WILL BE ISSUED FOLLOWING ACCEPTANCE OF YOUR REGISTRATION. 
Book a demo or meeting
For more information about advertising software best practice and the Ingenta Advertising browser-based multimedia advertising platform, please arrange a demo or contact:
If you like Ingenta Advertising you may also be interested in:
Ingenta Editorial – an all in one editorial, digital asset management & cross channel publishing platform.
Ingenta Audience – a tool to optimise advert placement through audience profiling.
Truly – a tool to help verify digital content and fake news.