On the surface, Open Access should be straightforward. Everything is free and can be used, reused and shared – or can it? And if this is the case, how can it be sustainable as a business model? Our guest presenter is one of Europe's leading experts on the OA ecosystem. An unmissable session for anyone interested in OA publishing, or flipping to an OA model.
Guest Presenter: Eelco Ferwerda, director of OAPEN. He has been active in the area of open access for monographs since 2008, when he started managing OAPEN as EU co-funded project with 6 European university presses.
Starts at 15.00 GMT / 16.00 CET / 10.00 EST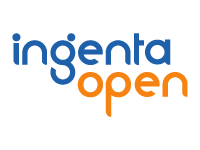 Ingenta Open is an open access platform that is free to use.
Visit Ingenta Open
.
If you are a publisher and interested in publishing content on Ingenta Open please get in contact with us or visit our webpage, to learn more about Ingenta Open.
Alternatively if you are a publisher looking for a new publishing platform solution to improve engagement, discovery or want to reach a global audience or make your book, journal and reference content perform better, please contact us to book a demo or to arrange an initial conversation:
Please click on the links below to discover more about our individual products: