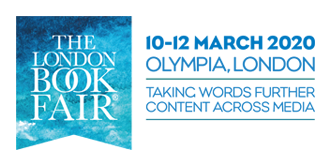 The London Book Fair 2020 takes place on 10th to 12th March 2020 in Olympia, London, UK.  The London Book Fair (LBF) is regarded by many as the global market place for rights negotiation and the sales and distribution of content across print, audio, TV, film and digital channels.
Ingenta and PCG will share stand
3C10,
upstairs in the National Gallery.
Why attend?
As one of the largest bookfairs of its type, LBF provides the perfect platform to engage with customers, build brand awareness, and do business. It provides the chance to meet the 'who's who' of the publishing industry under one roof. Exhibitors come from all corners of the publishing industry and from across the globe. The London Book Fair provides something for everyone and is packed with exciting and insightful events, interviews, workshops, and demos as part of the Insights Seminar Programme. LBF will help you to appreciate the changes in the publishing industry and provides an excellent opportunity to meet us. Ingenta can discuss your plans and software/platform requirements you have and PCG will be able to discuss the range of sales services they provide.
Book a meeting with us
If you have known technology requirements or wish to discuss your publishing challenges which you are looking to overcome, book a meeting with our team. Ingenta and PCG will be sharing stand 3C10, upstairs in Hall 3 of the National Hall Gallery.
To find out more about LBF 2020 and to get a ticket please visit The London Book Fair 2020 website.
Our team look forward to helping you, so, to avoid disappointment book an appointment with us today.
Check out some of our products you may be interested in: