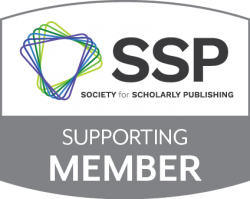 Ingenta are event sponsors of the SSP Fall seminar in Washington, DC, USA which takes place on 2nd – 3rd October. The 2019 Seminar: New Directions in Scholarly Publishing Models: The Good, The Bad, and The Ugly, will examine current and newly emerging initiatives in the academic publishing world.
Through keynote speaker presentations, panel sessions, and round tables, SSP will explore new ways in which publishers and influential publishing industry leaders are considering and creating new business models, new technologies, and new approaches in publishing to address today's challenges. 
Plan S and OA2020, new peer-review models, preprint servers, spam journals, mega journals, and the future of publishing will be topics of discussion. The seminar will highlight and emphasize the "good" of some of these new models, while simultaneously providing constructive deliberation on some of the "ugly" proposals from the perspective of a variety of stakeholders, including academics, librarians, researchers, and open access advocates.
Ingenta's Nick Weir-Williams will be attending and hopes to see you there. For more information and to register, please visit the SSP website.
Ingenta publishing platform solutions
Ingenta produce various publishing platform to help get your content discovered and delivered online, we can also discuss options available to you. Ingenta produce other products to help you manage and monetise content and have products for book publishers, journal publishers' institutions, presses, libraries and other types of media organisation. With world leading global solutions, be sure to book a demo or arrange a meeting so we can help with unlocking your tomorrow.
Book a demo or meeting
We are here to help.. so please book a demo, or contact us to arrange a meeting.

Please click on the links below to discover more about our individual products: