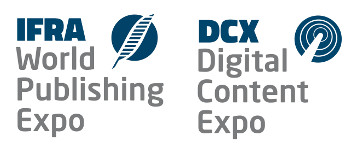 Ingenta will be exhibiting at the World Publishing Expo & Digital Content Expo 2018. The event takes place in Messe, Berlin, Germany on 9th October 2018 to 11th October 2018. Meet Ingenta in Hall 21b, Booth number: A.08 and discuss our platforms/software.
IFRA and DCX are regarded as the leading exhibition for technology to publish news in print, social media, mobile, online or on web TV or web radio. There is expected to be a large international presence and the event will hold various lectures and panels where best practice will be discussed. There will also be several presentations on key trends and experts will discuss the hottest topics in news publishing.
As part of the growth strategy in to the multimedia, newspaper and magazine sectors, Ingenta will be exhibiting for the first time at DCX/IFRA, showcasing their newly extended line-up of systems for multimedia publishers. Ingenta will also be debuting the new Editorial and Fake news systems. Read more about the partnership with Athens Technology Center S.A ("ATC") in our news feed: Ingenta Debuts new Editorial and Fake news systems at DCX.
Ingenta's Manish Popat, Dave Borley and Paul McKinley will attend. They will be able to discuss our solutions and products that help boost efficiency, lower costs and help increase margins. The event will also provide networking opportunities with your peers and media experts from all over the world.
If you are looking to find out more about technology tools and services that help you reach larger audiences and ways to successfully monetise your content offerings come and visit our stand. Our team will be happy to answer any of your questions and introduce you to products like Ingenta Advertising, Ingenta Audience, Ingenta Editorial, Truly and the Ingenta Commercial suite.
Please visit the Ingenta stand: Hall 21b, Booth number: A.08
Book a meeting
Please contact: Manish Popat
Email: Manish.Popat@ingenta.com
Phone: +44 (0)1865 397888  OR  +44 (0)7568 108 017
For more information about the World Publishing Expo & Digital Content Expo 2018, please visit: http://www.ifra-expo.com/home.html
We look forward to helping you!