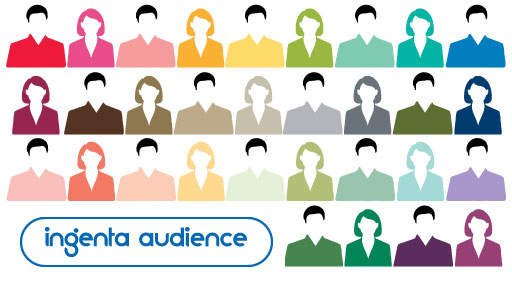 Audience profiling platform to optimise advert positioning
The right ad, in the right context to the right audience
Ingenta Audience is an audience profiling platform. It provides customer intelligence to help you engage the right audiences and make better informed marketing decisions. The profiling platform provides tools to segment your audience. These audience insights help you optimise advert positioning by helping you to determine which areas of content are most likely to be relevant and of interest to your target audience.
The advertising market
With current marketing climate companies and brands compete for attention and retention of their digital audience. First party data and insight to your digital audience's taste and appetite with the ability to serve audience relevant content and advertising is now recognised as a vital if you want to be competitive and gain brand recognition as well as audience retention with a better click through rate.
Our audience profiling software
Ingenta Audience is an important piece in the data-driven marketing ecosystem tool. Advertisers expect media publishers to know who their digital audience are and what they are interested in to ensure they will get their brand in front of the right audience with the right:
Age range

Gender

Interests

Geolocation
This helps enable their brand a chance to effectively reach the desired audience to promote their brand more effectively to and to be able to harness the Ingenta Audience data to maximum benefit.
Ingenta Audience ingests multiple data sources to gain a holistic view of your digital platform visitor. Ingenta Audience has the ability to interpret data such as consumers' interests and attractions across digital and interact with other data points to create a 'single consumer view' of the customers, this first party data provides you the opportunity to serve relevant content and ads albeit from your own inventory or via ad exchanges.
Ingenta Audience is a future proof, scalable real-time data management platform (DMP) – Built on the premise of 1:1 analytics and communication; allowing you to both gain unprecedented insight about your individual customers, and to action this insight real-time in all your marketing and sales channels, albeit as a part of your BigData ecosystem, or a part of your personalised Advertising and Editorial content serving platform.
Data management and intelligent personalization is a must in the digital world today. We make Data-driven decisions simple with practical and strategic guidance to continually enhance the experience for your digital audience.
Book a demo or meeting
To book a meeting or to discuss the benefits of using the Ingenta Audience platform as a tool to optimise advert placement through audience profiling, please contact:
If you like Ingenta Audience, you may also be interested in:
Ingenta ad DEPOT – a browser-based multimedia advertising platform.
Ingenta Market Place – a platform that enables suppliers to book advertising space(s) on a retailer's website