Ingenta Edify
Your publications, your identity
Ingenta Edify is a publishing platform. It helps with content discovery and content delivery. The publishing platform empowers you to unlock the full potential of your content, offer real user benefit and explore innovative ways of supporting them – whether through responsive design, advanced researcher tools, simple ecommerce or integration of all types of content. Ingenta Edify delivers your branded online presence in a cohesive, seamless package and a fantastic user experience.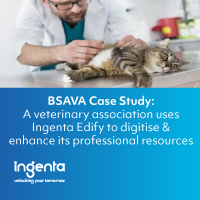 Ingenta Edify is built specifically to help you keep pace with changing user demands whilst maintaining control over your asset. This allows you to spend your time pursuing new opportunities, free from the concerns of format.
Read the BSAVA case study which explains how a veterinary association uses Ingenta Edify to digitise and enhance its professional resources.
Other benefits of the content management system include:
Collaborative development • Responsive design • User centered design • Membership integration
All types of content covered • Flexible and configurable business models • Scaleable, robust and resilient cloud hosting
Relationship management • Advanced discovery and SEO • Semantic enrichment
Ecommerce and sales support • Individually branded website – your look and feel • Access and authentication
Integration with and export to workflow tools • Statistical data and supporting expertise
With decades of experience working in the publishing sector, Ingenta establish proactive partnerships with customers and can help grow your publishing business.

Enrich your usage

The Ingenta Edify platform is built on a semantic framework, providing a more interactive and engaging experience while driving users to your content.   Ingenta was an early pioneer of semantic applications with our award-winning RDF triple Metastore.  We can guide you in employing taxonomies, integrating resources and leveraging new relationships between concepts to improve discoverability, boost your usage and expand your revenue opportunities.

Generate new revenue
The built-in access and entitlement utility of Ingenta Edify recognizes your users in multiple ways, allowing you to shape content licensing around sales potential.  Our data storage technology lets you break content down and sell it at the most granular level, permitting bundling and price setting based on variables.  With our agile, industry compliant technology, you can capture new revenue streams by creating targeted, timed offers with unprecedented flexibility.

Exploit all channels
The multi-channel publishing functionality of Ingenta Edify provides a seamless and integrated user experience regardless of how the reader is accessing content.  Responsive web design as standard ensures an elegant display on a variety of devices, while optional customized products provide access via native apps or generic web compatibility, regardless of device or operating system.

Stay ahead of the game
We enable you to constantly improve your online offering and remain at the forefront of emerging technology.  Our continual platform improvements, agile methodology and perpetual customer service deliver not only a robust, customized digital platform, but the knowledge-transfer and empowerment to drive your strategy, remain out in front and grow with the future.
Book a demo or meeting
If you are a publisher looking for a uniquely branded website platform, that can help you reach a global audience with your content, please contact us to book a demo or to arrange an initial conversation:
If Ingenta Edify is of interest, you may also be interested in reading more about our publishing and content management platforms.