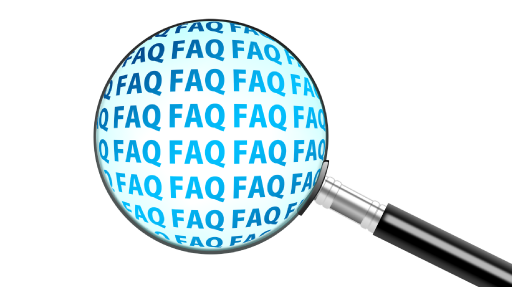 We answer your publishing questions
About Ingenta
What is Ingenta?
Ingenta is a world-leading provider of software and content publishing platforms for scholarly and academic publishers, societies and associations, trade publishers, presses, libraries, and other content providers. Combining our unmatched publishing knowledge, global operations, and customer support with our extensive publishing technology and service products, we offer the industry's only full spectrum of solutions to help publishers. Learn more about Ingenta.
Where is Ingenta based?
Ingenta has offices in the United Kingdom, North America, and China, and many of our team members operate remotely around the world.
What makes Ingenta different?
A trusted brand in the publishing industry for more than two decades, Ingenta is the only provider of end-to-end solutions that streamline and simplify content creation, management, promotion, and delivery. Our deep understanding of the business and global reach allows us to serve hundreds of clients, from small publishers to international companies. Learn more about what distinguishes Ingenta from competitors.
Are Ingenta's products and services only for large publishers?
We work with publishers of all sizes for content hosting, content distribution, and more, from major trade publishers with thousands of titles to small presses and associations that publish just a few journals or books.
Are your offerings only for book and journal publishers?
No. Our powerful products and services are appropriate for a wide range of businesses that publish content. Ingenta's clients include music publishers, retail businesses, and newspaper and magazine companies.
How do I apply for a job at Ingenta?
Go to our Careers page to see our current openings and needs as well as for instructions on how to apply.
Solutions
What solution can help me do things like make sure royalty payments are correct, prevent rights violations, and increase sales of subsidiary rights?
Ingenta offers a couple of solutions to help publishers manage royalties, prevent rights violations, and take full advantage of subrights and other intellectual property: Ingenta Contracts Rights and Royalties helps publishers monetize rights and copyright compliance. Ingenta conChord is designed specifically for music publishers and the complexities of industry-specific contracts, copyrights, and royalties.
Is there a way I can publish a single scholarly work?
Yes. Ingenta Connect is an aggregated content discovery platform that makes your work discoverable and available online to a built-in customer base. Ingenta Open is a content hosting and distribution platform for Open Access content with over a million and a half individual users.
I need to organize, publish, and sell my content online to customers. What solutions do you offer?
Ingenta offers several online publishing platforms:

• Ingenta Connect is an established aggregated content distribution platform that makes your work discoverable and available online to a built-in scholarly customer base. Ingenta Connect Unity provides you with all of the features of Ingenta Connect in a branded version offered through your website.
• Ingenta Edify provides you with a sophisticated, scalable online presence that supports increased reach and growth.
• Ingenta Open delivers tens of thousands of Open Access books, monographs, and articles to researchers worldwide.
Which solution will help me with integrated content management, content discovery, and content delivery?
Ingenta Connect's key features enable you to track, manage, and publish multiple types of content and purchase models, as well as to enhance content discovery online on an aggregated platform. Ingenta Edify offers similar functions but on a dedicated platform to provide you with a unique online presence.
Which publishing solution for content discovery and delivery can provide me with a branded web presence?
Both Ingenta Edify and Ingenta Connect Unity offer branded options for content delivery.
How can I streamline the ordering and payment process for purchases on Ingenta Connect?
Ingenta Depository enables your library or association to set up an account for simplified purchasing.
Do you have a solution to manage the content creation process?
Ingenta Content Lifecycle Manager (CLM) helps publishers manage intellectual property and workflows from pre-acquisition to post-production, including approval tracking and content milestone schedules.
What solution can help me manage contracts, rights, and royalties?
Ingenta Folio consolidates and simplifies the complexities of ownership, administration, and reporting related to contracts, income, permissions, and payments. Ingenta conChord is a contracts, rights, and royalty solution designed especially for music publishers.
Do you have a solution that can help me optimize the rights I own?
Ingenta Folio manages your contracts to give you a clear picture of your rights, helping you identify additional sales, licensing, and other revenue-generating opportunities to help you maximize their value. Ingenta conChord has the same functionality but is designed specifically for music publishers.
Which solutions can help me reach a larger audience and increase sales?
Our aggregated content hosting and distribution platform Ingenta Connect provides you with a built-in customer base of over 25,000 registered institutions and millions of individuals. Ingenta ad Depot and Ingenta Market Place provide integrated advertising solutions. Ingenta PCG sales representation services can expand your territory, while Ingenta PCG marketing support and Ingenta PCG research services broaden your reach with actionable business intelligence strategic, targeted campaigns.
Which solution can help me manage and automate with the order management process?
Ingenta Order to Cash streamlines and consolidates the order management process along the entire sales cycle.
What solution do you offer for fulfilment of physical products?
Ingenta Vista provides fulfilment for publishers of all sizes. Ingenta Order to Cash provides features like warehouse documentation, picking, packing, and dispatch as well as carrier and shipping management.
I need access provision for trusted external parties (such as contributors and sales reps) that need to be able to see our private data.
Ingenta Aperture is a secure, web-based solution that allows third parties to securely access files and data that you approve.
I need a quick and seamless migration that doesn't impact customer access or service. Do you have a solution that can do this?
During implementation and migration of your chosen Ingenta product(s), your dedicated Ingenta representative will work closely with you to ensure that the process is completed quickly and smoothly so that the impact on your customers is minimal.
How can I purchase Ingenta products and services?
Contact us and we will be in touch with you shortly with more information.
I don't know exactly what I need. Can you help?
Yes! Contact Ingenta and we can help you identify which of our products and services would be most appropriate for your business.
Products
Do you offer support for your products?
Yes. When you engage with us to use an online digital publishing platform or any of our other products and services, we provide dedicated support professionals to help you during implementation, with training, and with ongoing assistance.
Are your products customizable?
Yes. Ingenta's content management software products are highly configurable to different business types and preferences. Our staff can help you implement and personalize our products and services to your specific needs.
Services
What services do Ingenta Global Services provide?
Ingenta's Global Services provide a wide variety of services related to technology and business operations. They include:
• Ingenta Managed Services
• Ingenta Content Services
• Ingenta Hosting Services
• Ingenta Support Services
• Ingenta Implementation Services
• Ingenta Collection Services
• Ingenta Content Migration Services
• Vista as a Service
What are the benefits of Applications Management Services?
While software applications support greater efficiency and growth, they require personnel with the expertise to maintain and support them, as well as engage in strategic planning and reporting to ensure they continue to meet business needs. Ingenta Applications Management Services (AMS) takes the burden of software planning, reporting, administration, support, maintenance, and training off your plate, leaving you with more resources to focus on your core business.
Who is Applications Management Services for?
AMS is for publishers of all types and sizes without the in-house resources or capacity to handle the complex and time-consuming tasks required to ensure that software applications run smoothly and help achieve business goals.
Does Ingenta provide any business intelligence or strategic consulting services?
Yes. Through Ingenta PCG services we offer market research, surveys, strategy development, market analysis, and more.
Can Ingenta help me with marketing support?
Ingenta PCG supports your marketing efforts with campaign creation, free trials, and more.
Do you offer media and advertising management services?
Ingenta ad Depot is a multimedia advertising platform to manage print and digital ads as well as events and promotions. Ingenta Market Place enables suppliers to book advertising on a retailer's website. Ingenta Audience optimizes advertising placement through audience profiling.
Do you offer sales services?
Yes. Ingenta PCG provides global sales representation and management.
What post-sales support services does Ingenta provide?
We offer a variety of support services to clients after purchase, as well as to new customers:
• Ingenta Managed Services
• Ingenta Content Services
• Ingenta Hosting Services
• Ingenta Support Services
• Ingenta Implementation Services
• Ingenta Collection Services
• Ingenta Content Migration Services
• Vista as a Service
Do I need to purchase Ingenta products to make use of Ingenta Services?
You don't have to have previously purchased our products to take advantage of Ingenta Services.
Technical Issues
How long does it take to implement Ingenta software?
Timelines are dependent on a number of variables, including the product being deployed, the size of the company, the complexity of use cases and business process requirements, the number and complexity of third-party integrations, and the scope of data transfer from legacy systems. As a result, implementation can take anywhere from two months to two years.
How does Ingenta manage software upgrades?
We are always upgrading and updating our products for improved performance, added features, and additional security. Your dedicated support professional with work with you to keep you informed of upgrades and manage their implementation if they cannot be completed automatically.