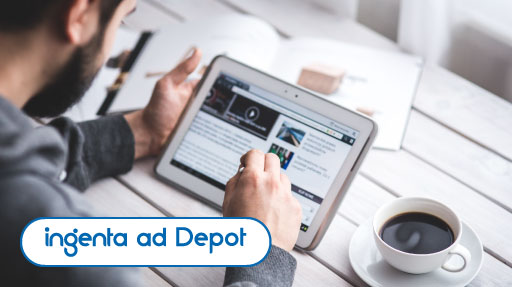 Browser-based multimedia advertising platform
Ingenta ad Depot is a browser-based multimedia advertising platform that offers a complete advertising solution to help manage multimedia advertising sales and track processes. An extensive arsenal of tools helps your advertising team keep track of their canvassing and selling process, book multimedia advert placements and make changes at insertion level easily, backed by a flexible Inventory system that empowers your sales teams to sell multimedia, multi-channel print, digital and non-print physical inventory such as events and physical goods such as CDs books, etc.
Ingenta ad Depot platform features tools that help plan, organise and manage track leads and opportunities, control inventory, manage financials and report on activity status through built in reporting tool and dashboard.
Ingenta ad Depot in the news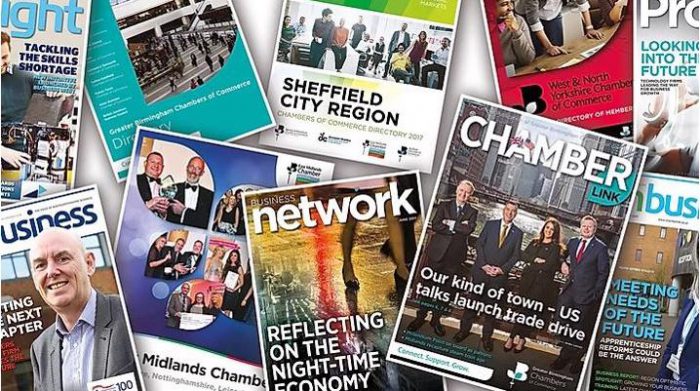 Ingenta and the 5 Fifteen and ad Depot legacy
Ingenta has a long history as a supplier to the global magazines and newspaper industry having acquired 5 Fifteen Limited in 2016. 5 Fifteen was renowned for it's ad Depot web-based advertising platform. Since the acquisition, the ad Depot advertising solution has continued to be enhanced and been rebranded into the Ingenta family as Ingenta ad Depot, enabling media organisations to sell and manage all aspects of Advertising across multiple platforms.
Users and usage
The Ingenta ad Depot platform is widely used for managing magazines, newspapers, for print as well as Digital channels for native and programmatic ads, as and can be used to manage broadcasting channel ads as well as for events and promotion management.
Our platform helps manage the positioning of adverts and caters for space allocation for content as well as premium pages, sections and classifieds as well as custom sizes, created by the user on the fly.
The Ingenta ad Depot platform enables multi-channel organisations to consolidate all channels into a single solution. This means that multi-media ads can be easily tracked across channels, and ROI can be maximised by leveraging a consolidated sales force focused on your advertising clients and audience. With everything in one place, its easy for your sales team to offer multi-channel ad packaged ad buys, contracts and campaigns, all of which generate increased revenues for you.
"With over a billion (USD and GBP) in client billing advertising income processed through Ingenta ad Depot to date, you can be confident you're using the most trusted industry tool available."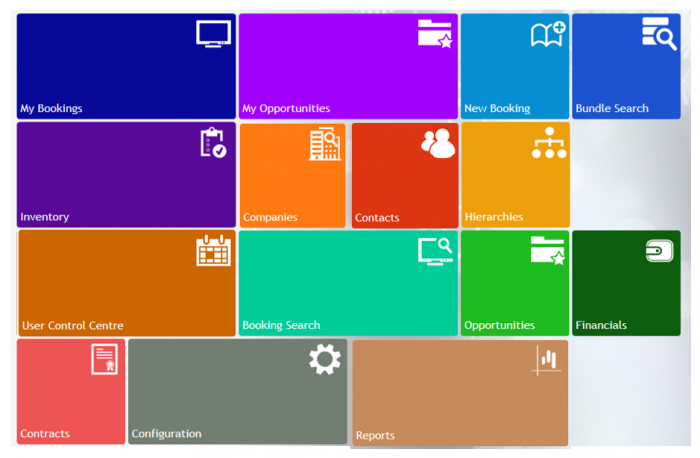 Configuration & integration
Ingenta ad Depot is optimised for SAAS (Software as a Service) implementation and can be deployed either in the Microsoft Azure cloud environment or as an on-premise implementation. Browser based, the system is intuitive and easy-to-use and offers a range of integration options to digital ad servers, planning & tracking tools, as well as business financial systems and PCI complaint credit card systems.
The system is modular based with comprehensive modules that include customer relationship management (CRM), ad management booking, inventory, billing, sales ledger and credit control, reporting and analytics tools, and production trafficking. The system has extensive documented APIs that help integrate with many 3rd party software systems, with custom options to help integration to must have connectivity to legacy systems if necessary to provide a seamless user experience. Find out more about Ingenta ad Depot SaaS Hosting Services.
Key components:
Inventory
Our Inventory module helps manage inventory for multiple channels. For print, you can manage key position, sections and ROP inventory sales. For digital we can integrate with a number of digital ad servers and can dynamically check third party digital inventory and ad impressions delivery execution. The inventory solution can also help with non-print events and stock management and sales controls.
Opportunities
Sales leads & opportunity management is vital and with this feature your sales team can build and track their sales pipeline, quotes, pro-formas, track prospects and help plan for future adverts in upcoming magazine editions for example. The quote log element helps with advertisement scheduling and track what advert is placed when and where and campaign to which it belongs. Dashboards and reports help management track pipeline and sales as any given moment.
CRM
This offers a feature rich account and contact relationship management tool, that helps track prospects, sales activity and deliveries for all your channels, giving you a single view right across all your channels in a single solution. For those publishers using CRM solutions such as SalesForce and Microsoft Dynamics across their enterprise, we offer seamless dynamic integration to these solutions to help you manage print, digital and non-print sales channels
Booking
Extensive functionality to help your team cross multi-channel, print, non-print, events and physical inventory from a single solution. Empowers Sales team to manage scheduling, contracts, inventory look ups, insertion level adjustments, offer bundle, packages and upsells.
Trafficking
Once booked, ads can be trafficked though the production process and raise alerts to notify of copy that needs chasing, it's source and their deadlines.
Financials
A built-in sales ledger helps manage credit control, invoicing, debt collection and credit notes with full audit trails, reporting and receivables analytics.
Reporting & Analysis
Built-in reporting and analytical tools enable comprehensive reports to be made and there is real-time access to view inventory availability and statistics. Task driven reports can be scheduled and there is access control for sales team reports and management reports. Ingenta ad Depot offers reporting via SSRS as standard as QlikView can ingest SSRS feeds. This enables users to report on all products across their portfolio. We offer optional training and service for enhanced reports and dashboard via Microsoft Power Bi. This provides interactive visualizations with self-service business intelligence capabilities, where end users can create reports and dashboards.
Ingenta ad Depot videos
Ingenta ad Depot is a browser-based multimedia advertising platform that offers a complete advertising solution to help manage multimedia advertising sales and track processes. Watch the video to learn more.
Ingenta ad Depot offers numerous unique selling points. The packaging and bundling feature helps manage events, traditional print advertising and digital advertising all from one platform. Other benefits include the ability to integrate to other systems. Watch the video to learn more.
Ingenta ad Depot (formally known as Ingenta Advertising) is used globally. Read the customer case studies below.
Book a demo or meeting
For more information about advertising software best practice and the Ingenta ad Depot browser-based multimedia advertising platform, please arrange a demo or contact:
Director of Strategic Partnerships
If you like Ingenta ad Depot you may also be interested in:
Ingenta Audience – a tool to optimise advert placement through audience profiling.
Ingenta Market Place – a platform that enables suppliers to book advertising space(s) on a retailer's website