PCG can only offer the range of publishing sales support, marketing support and research support services for publishers and libraries, because of our great team. The PCG team are experts in their disciplines and provide a wealth of knowledge in the publishing and library markets, for our clients.
PCG are here to help, so get in contact with us today and let us help in unlocking your tomorrow.
PCG Management Team
Heather Lantz – Director of Business Growth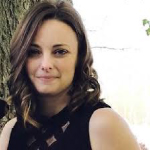 Heather has direct line management responsibility for the North American Team and sales strategies, industry knowledge, and marketing initiatives that support PCG and Ingenta. She has her master's degree in Communication and New Media from Spring Arbor University and her bachelor's in business administration from William Tyndale College. She has been a part of the PCG team since 2016 and began her career here as a sales executive for the corporate market. Heather has over 16+ years within the Educational Sales market with experience selling eBooks, databases, and journal subscriptions within the K12, Public, Corporate, and Academic markets.
---
Other members of the PCG team
Nan Frost

– Senior Sales Representative, North America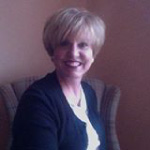 Nan Frost is a Senior Sales Consultant, North America with PCG representing The Royal Society. She has extensive experience delivering high-quality digital and technology-driven solutions within the Academic Library, Corporate Library, and Higher Education Publishing industries. She has a proven track record of driving multi-million dollar territory revenue targets and consistently overachieving goals during the course of her career. Nan's expertise is in solution-selling to faculty, librarians, and academic leaders to solve problems and deliver results. Nan is member of the Town & County Club of Hartford as well as a member of the Parish Advisory Council and Choir at St. John Fisher Church in Marlborough, CT.
Kate Vincent – Senior Sales Representative, North America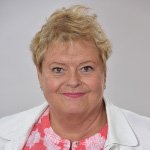 Kate Vincent is currently representing SAE International to all government libraries in the US. Her specific focus, now, is working with Federal Libraries. Before joining PCG, she worked at Gale and has extensive experience working with Academic and Federal Libraries as well as Public Libraries. Initially when she joined PCG, Kate was selling usage statistics software in North America for RedLink. She discovered that working with Consortium and buying groups was the best and most successful approach. Agreements with many major US Academic consortia and buying groups were established. Also, Kate has had several years of sales experience with Integrated Library Systems, such as Notis and SIRSI. This expansive experience allows her to understand what a library needs in order to make purchases.
Barbara Miller

– Senior Sales Representative, North America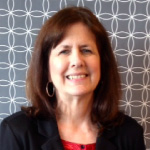 Barbara Miller is a Sales Consultant with PCG, currently representing The Geological Society of London within the academic library, corporate, and non-governmental research markets. Barbara has extensive sales experience with a consistent track record of success. Prior to joining PCG in 2018, she was a very successful library sales consultant with Gale from 2001, partnering with academic and special libraries in the US and Canada to deliver needs-based solutions and customer service to achieve mutual goals.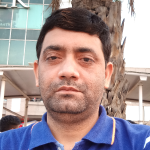 Dilip Jha Kumar (D.K.) joined PCG as a Country Manager for in India in May of 2011. Before joining PCG, D.K. worked at Balani Infotech where he sold electronic resources for scholarly publishers and managed a team of representatives in North India. As a Country Manager for India, D.K. participates in and represents PCG at a number of conferences while maintaining relationships with librarians and expanding business for publishers in the Indian market. D.K. holds a Bachelors in Science with Honors in Chemistry, as well as a Masters in Business Administration.
Alexis Kolbin

– Sales representative Latin America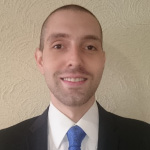 Alexis Kolbin was most recently a sales executive and training specialist with Dotlib. He has strong and established connections at the academic and consortia level in Mexico and other parts of Latin America. Alexis's expertise on the Mexican market is especially valuable as the Mexican consortia CONRICyT is a key client, his familiarity with the CONRICyT team will be of great benefit on the sales front. Alexis is based in Mexico City. Sales representative Latin America
Joao Marcos Abreu – Sales representative, Latin America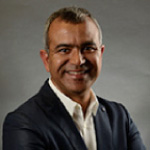 Joao Marcos is Marketing & Sales professional with a bachelor degree in Advertising and two MBAs in Business Management and E-Business. Joao has extensive experience in Sales, Direct Marketing, Digital Marketing, e-Business, New Business development. Joao have been acting as a strategic sales executive, developing and leading teams in companies from different segments such as: Publishing, Insurance, Record Music, Internet and Advertising Agencies. As the PCG Sales Representative for Latin America, Joao is responsible for the relationship with CAPES, the largest consortium in South America, as well as many other institution within the region.
Jane Potee

– Sales and Marketing Support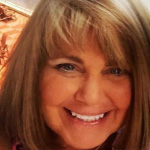 Jane is a former Medical Library Director and Information Specialist, with over 30+ years of industry experience in libraries and publishing. She holds a hybrid role at Ingenta where she assists the Ingenta Sales and Marketing team as a lead generator, campaign creator, and researcher for new business development. Jane also contributes by qualifying prospective customers and coordinating follow up steps with the Director of Strategic Partnerships. Jane is involved in her local community and currently serves on the Community Advisory Panel (CAP) for the Detroit affiliate of PBS. She is a long-standing member of the Special Libraries Association, serving as the SLA Michigan Chapter president in 2017. She holds both Bachelor of Arts and Master of Science degrees from Ball State University.
PCG are here to help, so get in contact with us today and let us help in unlocking your tomorrow.
ingenta PCG overview | PCG Sales Support | PCG Marketing Support | Research Support
PCG Team | Case Studies